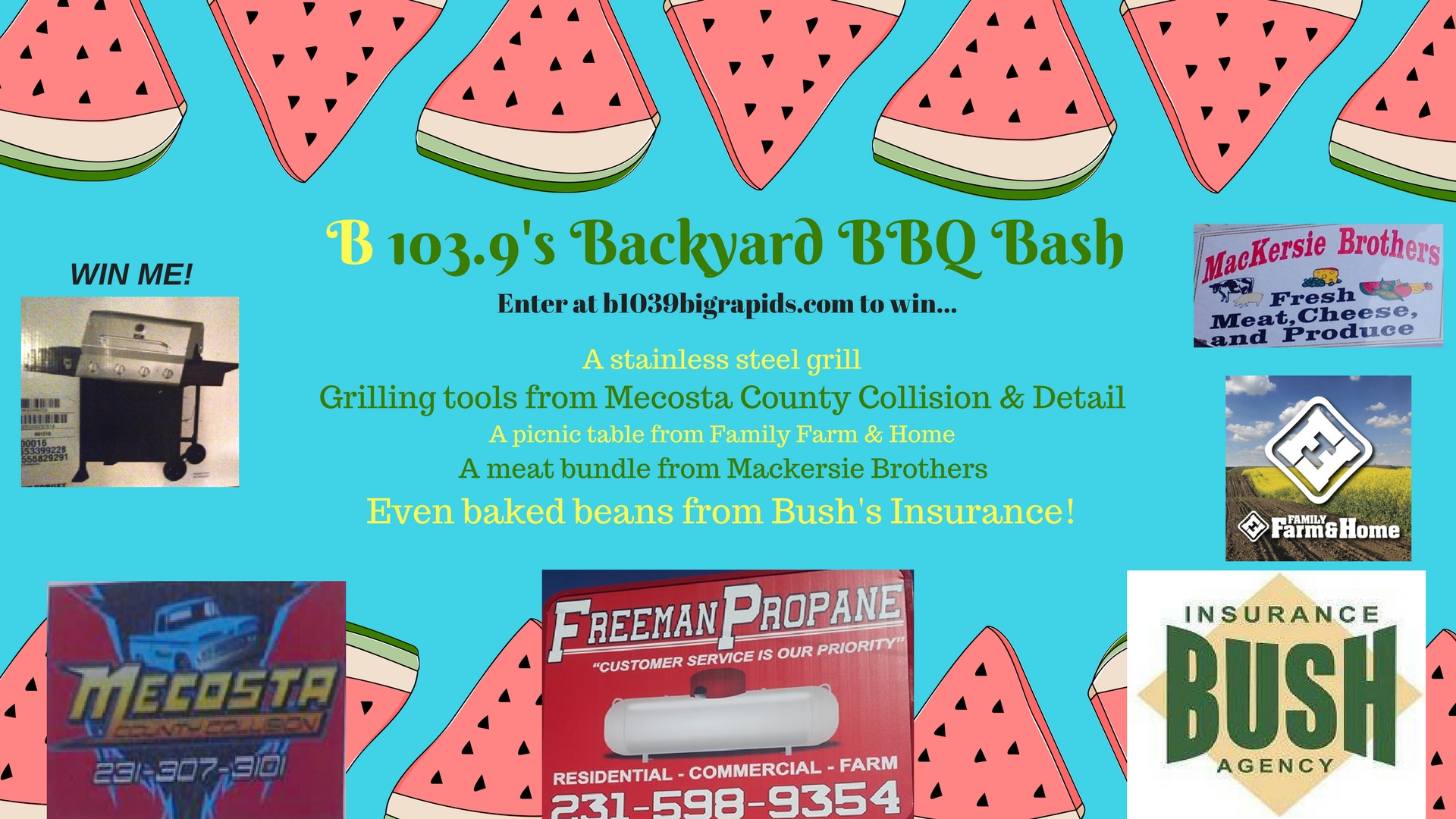 B1039's Backyard BBQ Bash!
It's finally summertime, and that means it's time to win, win, win!
Let us set you up to have your very own B103.9 Backyard BBQ Bash with your friends, family, and neighbors. Win a stainless steel grill, grilling tools (for your new grill!) from Mecosta County Collision and Detail, a 20lb tank of propane from Freeman Propane, a picnic table from Family Farm and Home, a meat bundle from Mackersie Brothers, and even baked beans from Bush's Insurance!
Entering is easy…log onto b1039bigrapids.com and tell us who you'd invite to your bash, and why your bash would be the best. The winner takes all!